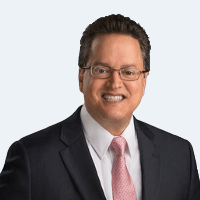 Fernando Sarria joined ABS in 2018 as a seasoned executive with more than 30 years of healthcare management experience, starting with KPMG. At ABS, he ensures the sustainable growth of the company's services and geographic reach.
Most recently, Sarria was CFO for the acute and post-acute division of TeamHealth, one of the nation's largest healthcare companies. In 2015 TeamHealth acquired IPC Healthcare (IPC) where Fernando was the senior vice president of finance and chief accounting officer.
Sarria was instrumental in managing the company's growth to $750 million in revenue, 2,000 providers, and 360 practices operating in 28 states. Sarria also played a key role in IPC's initial public offering in 2008 and the company's sale to TeamHealth.
Sarria earned his BSBA with a concentration in accounting from California State University, Long Beach. He is a registered certified public accountant in California.