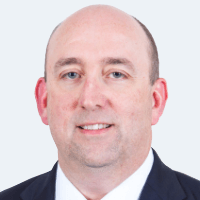 Tim Lary joined ABS in 2018 with more than 25 years of progressive human resources experience working with large, complex organizations and high-growth, private-equity-backed companies. At ABS, he is responsible for building a nation-leading team dedicated to providing autism care.
Before joining ABS, Lary was the chief talent officer for MedOptions, which provided behavioral health services to skilled nursing and assisted living facilities. Prior to that, he was vice president of talent acquisition for TeamHealth, one of the largest providers of hospital-based clinical outsourcing in the U.S. with 20,000 clinicians. Lary was also vice president of talent at IPC Healthcare, where he helped grow a team of 300 clinicians into the nation's largest provider of hospitalist and post-acute services with more than 2,000 clinicians in 28 states.
Lary earned his bachelor's in business administration, with a concentration in economics, from Harding University.