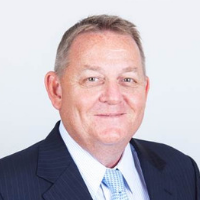 Adam Singer, M.D., is a highly successful physician and healthcare entrepreneur. As the CEO of ABS, he has led ABS to become a highly regarded provider of services for children with Autism Spectrum Disorder while expanding ABS' reach into California, North Carolina, and Utah.
In 1991, he was a pulmonologist in private practice when he acquired and later merged with two other pulmonary physician practices to become part of Consultants for Lung Disease, Inc. Over the next 20 years he served as a director, chairman, and CEO of IPC Healthcare (previously known as IPC-The Hospitalist Co.). Dr. Singer led IPC through venture capital funding, an initial public offering, and its acquisition by TeamHealth. At the time, IPC had more than 1,900 physicians, nurse practitioners, and physician assistants at over 400 hospitals and 1,700 post-acute care facilities.
In 1998, Dr. Singer was named an Up & Comer by Modern Healthcare. In 2008, Dr. Singer was named Modern Physician's first-ever Physician Entrepreneur of the Year. In 2009, he was recognized as the Regional Ernst & Young Entrepreneur of the Year.
Dr. Singer earned his BS in biology from the University of California, Los Angeles, and his medical degree from the Chicago Medical School at Rosalind Franklin University. He completed his postdoctoral internship and residency in internal medicine and a fellowship in pulmonary medicine at the University of Southern California.